YOUR MOST PERSONAL ARTWORK
You like the art on this website, but you would rather commission your own motif?
Then customize your most personal artwork according to your own ideas.
I offer different models for different budgets.
I am also happy to create a memory of a deceased person based on your favorite photo.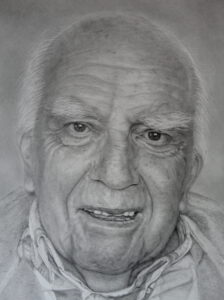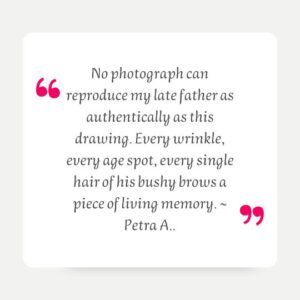 Pencil Drawing

You are looking for something small in subtle colors?
Then maybe a small pencil portrait

after a black and white photo is a good idea.
Price: up to 500 EUR*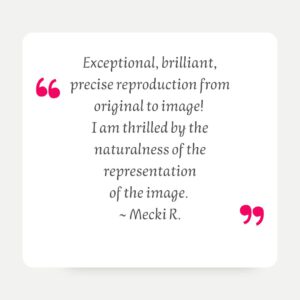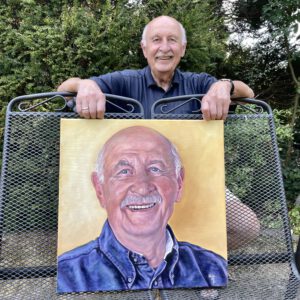 Oil Painting

You love colors and
prefer a robust, very durable technique?
Then an oil painting might be the right choice for you.
Price: from 600 EUR*
Your desired motif from another country

You especially like the portraits of people from other countries, for example India and Tanzania?
But you can't find anything in my portfolio that fits 100% to you and your home or office?
I work with various international photographers and will gladly search for you and with you your desired motif in their portfolio and then paint this for you in the desired size.
Price: from 2,000 EUR*
Your All-inclusive package

You are looking for something very exclusive and have very specific ideas about it?
You would like to have a larger sized painting and perhaps several people painted in one artwork?
You wish to receive the finshed artwork ready to hang up including a frame?
You dream about an exclusive photo shoot for the reference image?
You would love to have photos and videos from the painting process?
For customers within a radius of approx. 200 km from Cologne: You would like to have the finished work delivered by me personally?
Then let us put together your all-inclusive and totally carefree package that takes all your wishes into account.
Price: from 7,500 EUR
The prices indicated refer solely to the painting process based on an existing photo. Other chargeable services can be added, such as a photo session, framing or even a particularly complicated motif or several figures in one work.
In any case, I am committed to finding the best possible solution for your wishes and will communicate everything very transparently.