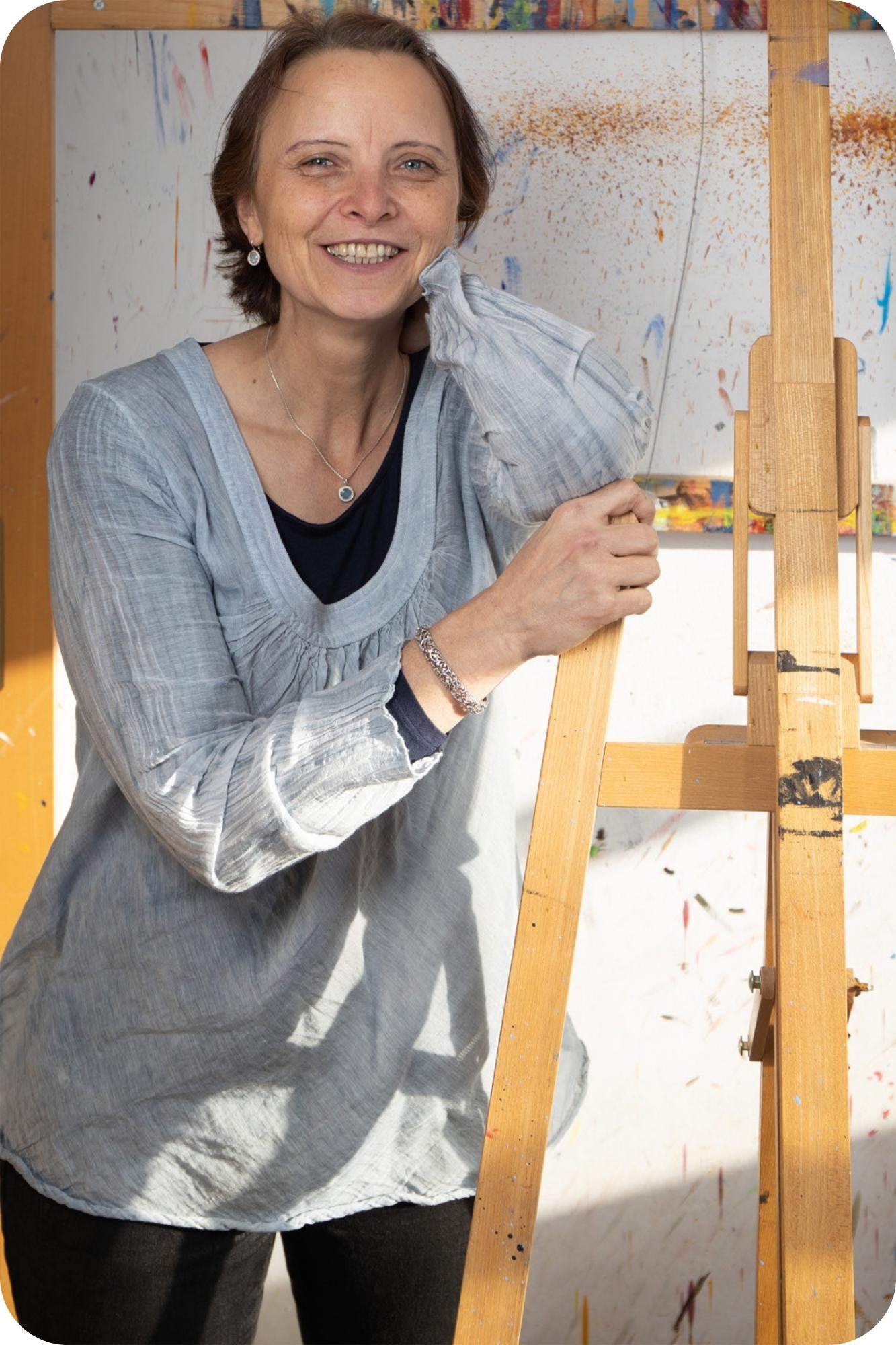 FOCUS ON HUMANITY & DIVERSITY
Seona Sommer is a contemporary figurative artist from Germany. Her compelling portraits promote humanity & diversity and offer intriguing insights into people's souls.
At the age of 12, she already wanted to leave the small-town atmosphere in which she grew up as quickly as possible and discover the world. At 21, she traveled through India on her own for two months and knew that this was just the beginning of an adventurous life.
A trip to Tanzania, almost 30 years later in 2019, became another crucial turning point in both her personal life and her artistic development. Since then, it has been a great concern for her to combine her art with social commitment. She now supports with her art, among other things, an association that helps children in Tanzania to get a school education.
After finishing her M.A.with honors at the University of Bielefeld in 1996, Seona worked as a German language lecturer in Oakland, California/U.S.A. and Puebla/Mexico. In 2000, after four years abroad, she returned to Germany and started painting in 2004. In 2015 she stopped her teaching activities and became a full-time artist.
Her works have been exhibited not only in Germany, but also in several other European countries (most recently National Museum of Fine Arts of R. Moldova) and in Taiwan. In addition, they have been shown in international online exhibitions and published in international art magazines (including The Guide Artists, Fine Art Connoisseur, Hyperrealism Magazine). She has won two audience awards (2019, 2021).

Seona now lives and works on the outskirts of Cologne with her husband. She is bein represented by Galerie Petra Kern in Heidelberg, Germany.