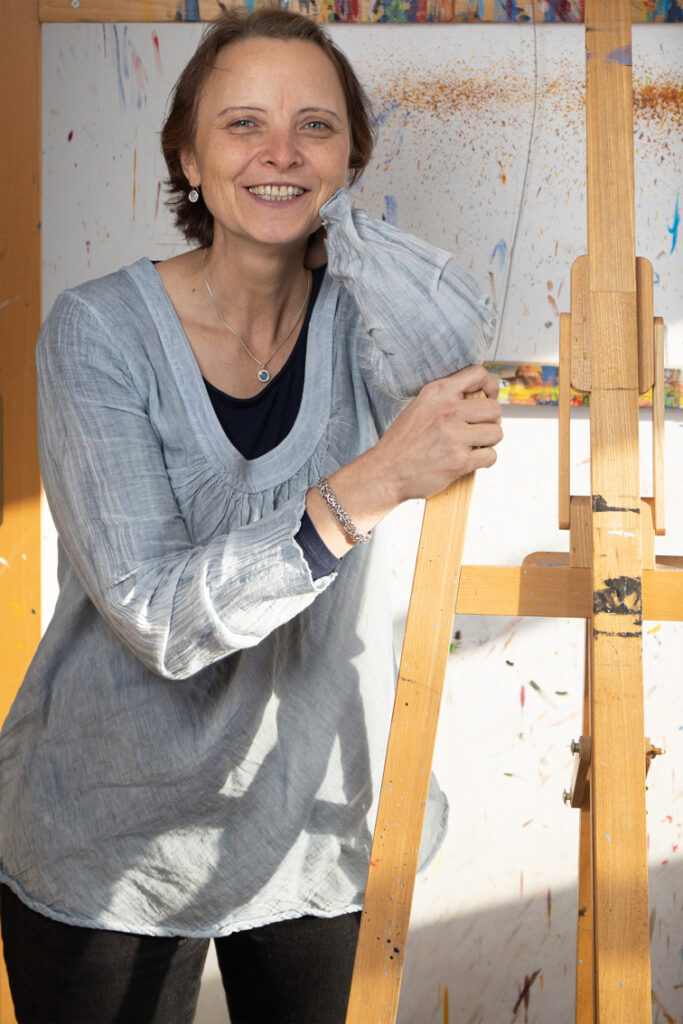 Seona Sommer was born in Herford/Germany (1968) and is based in Cologne/Germany today as a freelance artist. She has been painting since 2004 and is predominantly self-taught, but has attended workshops with Dirk Dzimirsky, Eric Pouillet, Eloy Morales and Alejandro Carpientero. Her works haven been exhibited all over Germany and in other European countries. They have also been published in art magazines internationally. In 2019, she won the audience award of the curated international Grand Salon (Bad Säckingen/Germany). The artist runs her own SommerKunstBlog, in which she regularly writes about art related topics. Since 2014, Seona Sommer has also been founding member and managing director of Brücker Kunsttage.
Scroll down to read the artist's statement.
Scroll down further to learn more about Emotional Realism.
Scroll down to the end to see who I cooperate with.
Or click the button to see the complete artist's vita.
DISCOVER EMOTIONS | FEEL THE PEOPLE
During the myriads of brief and transitory moments in our daily lives, we lose touch with our senses to catch communicative messages. This is true for both familiar and (apparently) unfamiliar encounters. Feelings and emotions get easily lost and we constantly look for their manifestation in order to keep our soul alive.
I wish to capture those moments and nurse emotions in people when lingering in front of the portrayed figure. I aim to comprehend and appreciate a person's soul with full compassion. I only paint real existing people. And I usually choose common people over celebrities as I am generally not interested in fake life concepts. I do not like how their image stirs up unattainable aspirations instead of realistic ambitions.
My working process is rather slow considering my creative process starts with building up a certain degree of comprehending the information in the reference photo. I do not start the portrait unless I can clearly see and feel the the finished portrait within myself. Plus, I do not believe in quick answers when I start immersing myself into the spirit of the individual.
Totally fascinated by faces and emotions, I work with passion, precision, and stamina when striving to portray each figure lifelike and cast her*him in an amiable light.
I have always been fascinated by the diversity of humankind and the the complexity of emotions. I was first inspired when I saw Gerhard Richter's painting "Die Lesende" (or "Reader" in English) at San Francisco Museum of Modern Art, that did not only show a portrayed woman but conveyed a fully emotional experience to me, in which I felt extremely close to my inner self, the painting, and even the entire universe. In this moment, I experienced a special kind of inner peace and wholeness.
Later I became interested in modern hyperrealists like Dirk Dzimirsky (Germany) and Eloy Morales (Spain). In my artwork, I try to combine techniques used in realism and hyperrealism with my usually positive feelings about the portrayed person. The result on the canvas always mirrors the perception of what I feel. It shows my own emotionally perceived reality. I call my work Emotional Realism therefore.
As an artist, I spent the many hours when creating my artworks completely alone in my studio. I like it a lot to be all by myself accompanied only by the colors and brushes as well as the faces that I portray. And yet I do not feel alone at all! Quite the reverse, in a very special way, I feel closely connected with the figures on the canvases and, at the same time, with all those others they represent. Art is my bridge into the world.
In this world, I often meet very special people, with some of whom I share the same thoughts, visions and passions. Every once in a while this results in a wonderful cooperation. I especially enjoy the cooperation with professional photographers, who provide their portrait photos as reference for my art. I find this tremendously enriching as the final art work on canvas combines our common knowledge and emotions about the subject.
I would like to thank especially these professional photographers for their cooperation so far:
José Javier Reyes, Hans-Joachim Reiter and Anjan Gosh.