Seona Sommer was born in Herford/Germany (1968) and is based in Cologne/Germany today as a freelance artist. She has been painting since 2004 and is predominantly self-taught, but has attended workshops with hyperrealist artists Dirk Dzimirsky (Germany), Eric Pouillet (France) and Eloy Morales (Spain). In 2019, she won the audience award of the curated international Grand Salon (Bad Säckingen/Germany). The artist also has her own SommerKunstBlog, in which she regularly writes about art related topics. From 2014-2018, Seona Sommer was also founding member and managing director of Brücker Kunsttage.
Please read the complete artist's vita here:

Original Artworks
Feel how you can revitalize valuable emotions just by seeing another human. Feel alive when looking at the canvas.
Workshops
Learn how to create realistic drawings or paintings yourself. Benefit from my general teaching experience of many years. Plus, being a self-taught artist, I have a very good understanding of troubles that most beginners go through. ... >> READ MORE
Commissions
Bring a loved one home and preserve a special moment in her or his life. Or treat yourself with a self-portrait which visualizes your inner attitude and strength. On the basis of the reference photo, I intensively work on an individual's personality, especially their kindness. Realistic details play a major role just like the depiction of emotions and body language.
Note: I can only accept commissions from EU clients for now.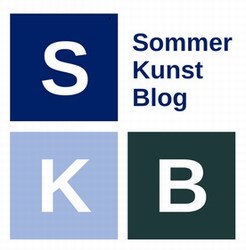 Sommer

K

unstBlog
Read interesting background information from Atelier SommerKunst and other art related news & stories on a weekly basis. You can also apply to submit your own guest article. ... >> READ BLOG

Other Services
project management Brücker Kunsttage ... >> READ MORE
coaching for artists & art projects, lectures, speeches
writing or publication of blog articles, book reviews
...What do you need me for?...
Note: I can only offer my services to EU clients for now, in some cases to clients in Germany only-